Die Nürnberger Innenstadt ist um einen Store reicher: Erst kürzlich eröffnete das australische Kosmetikunternehmen Aesop einen minimalistisch designten Laden, in dem Kunden zum Shopping-Erlebnis für die Sinne eingeladen werden. Wir trafen bei der Eröffnungsfeier den General Manager Europe, Thomas Buisson, um über den Erfolg und die Zukunft der Marke zu sprechen.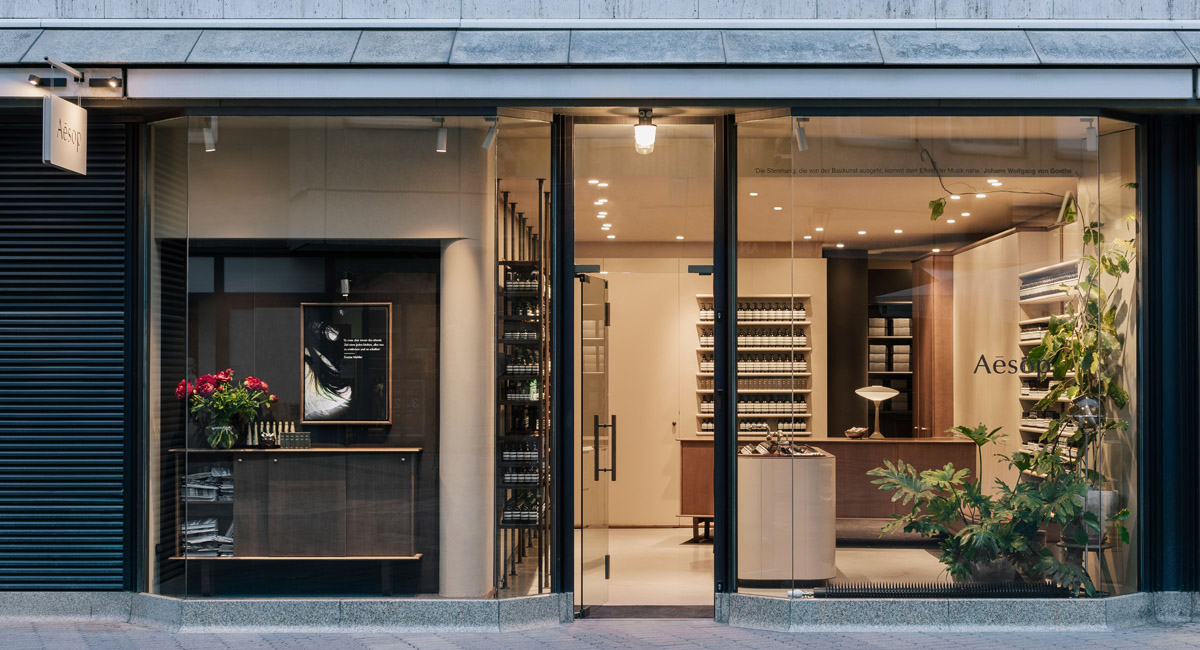 From cosmetic to a lifestyle brand: Aesop has mastered to be more than just an ordinary skin and body care brand. How did you build up the brand to what it is today?
I think the notion of a lifestyle brand is not necessarily something the we embrace because it can be everything and nothing. For me, the journey of Aesop is a journey that has one kind of principle in mind, which has really been driving us to where we are and what we do today. The principle is the consistency of the original idea of our founder. The original idea of Dennis Paphitis, who has been trained as a hairdresser, was to contribute and built Aesop around the idea of creating the best products with the best botanical ingredients, focusing on efficiency but not trying to be organic or pure. Today organic cosmetic is one of the biggest lies. Being incredibly honest about what do we do and selling our products in an environment that fulfills all senses is the concept of Aesop. Unfortunately buying cosmetics is not a fulfilling experience anymore because retail has moved away from passion. Today only in food you can have a fulfilling shopping experience, which means that you are being recognised and to have a human interaction that you anticipate, thats what we are trying at Aesop. We happen to be selling body care, skin care, hair care and products for the house. We do all of that with the same passion and we want people to have a fulfilling experience in our stores. We are not saying that we are the best but the experience you have at Aesop is pretty unique.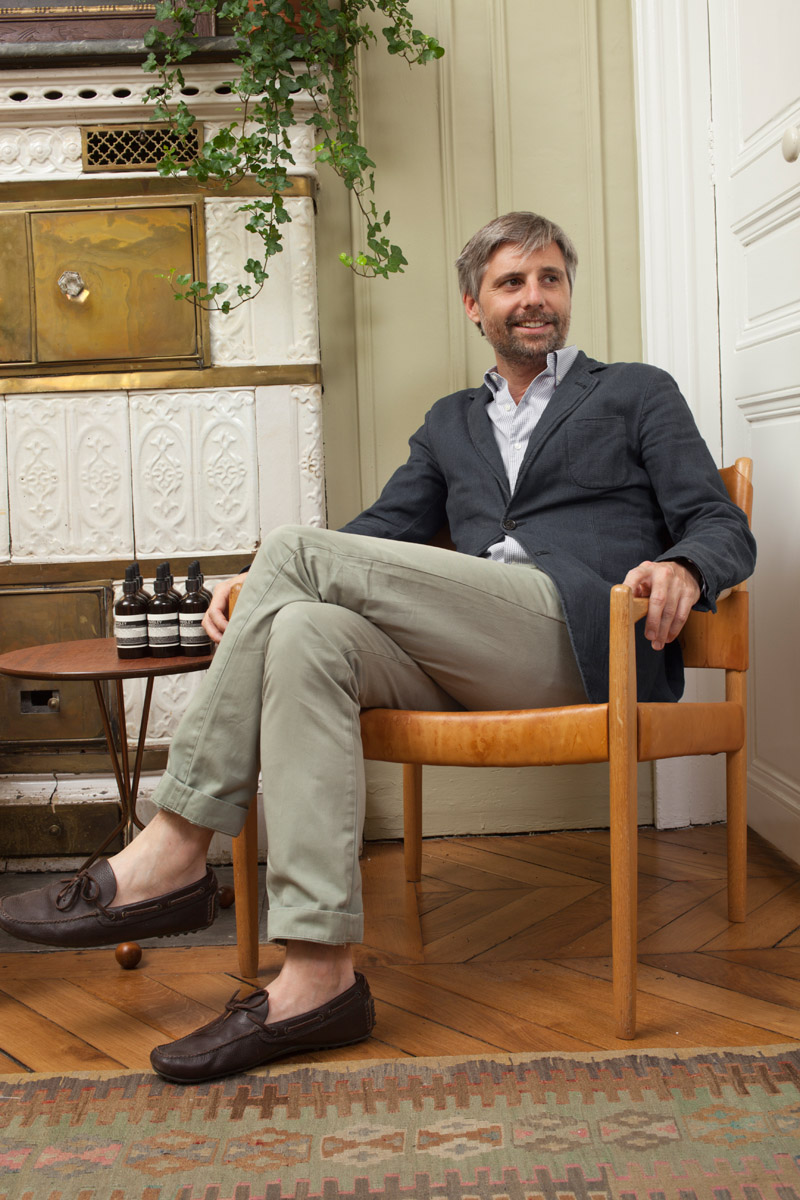 Aesop products are a combination of high-quality botanical and synthetic ingredients. What is your approach to sustainability?
Sustainability has been a core concern at Aesop since the beginning. This starts with our packaging, the ingredients we use and our store environment. All materials we use in our stores are recyclable. We don't create store concepts that only last for three years. They are built to last. From a product perspective, we are very careful in sourcing our ingredients. It is an evolving concern, that we constantly improve to become even more sustainable. It is also a question of implementing this philosophy in everything what we do. Sustainability is a fashion term today and companies use it as a tool to track Millennials, because they are very attracted to it. From my perspective, what is important is that it is not a claim, it is a philosophy since the beginning and it means to be respectful with the environment. This also effects our lifestyle, how we travel, where we stay and how much we buy.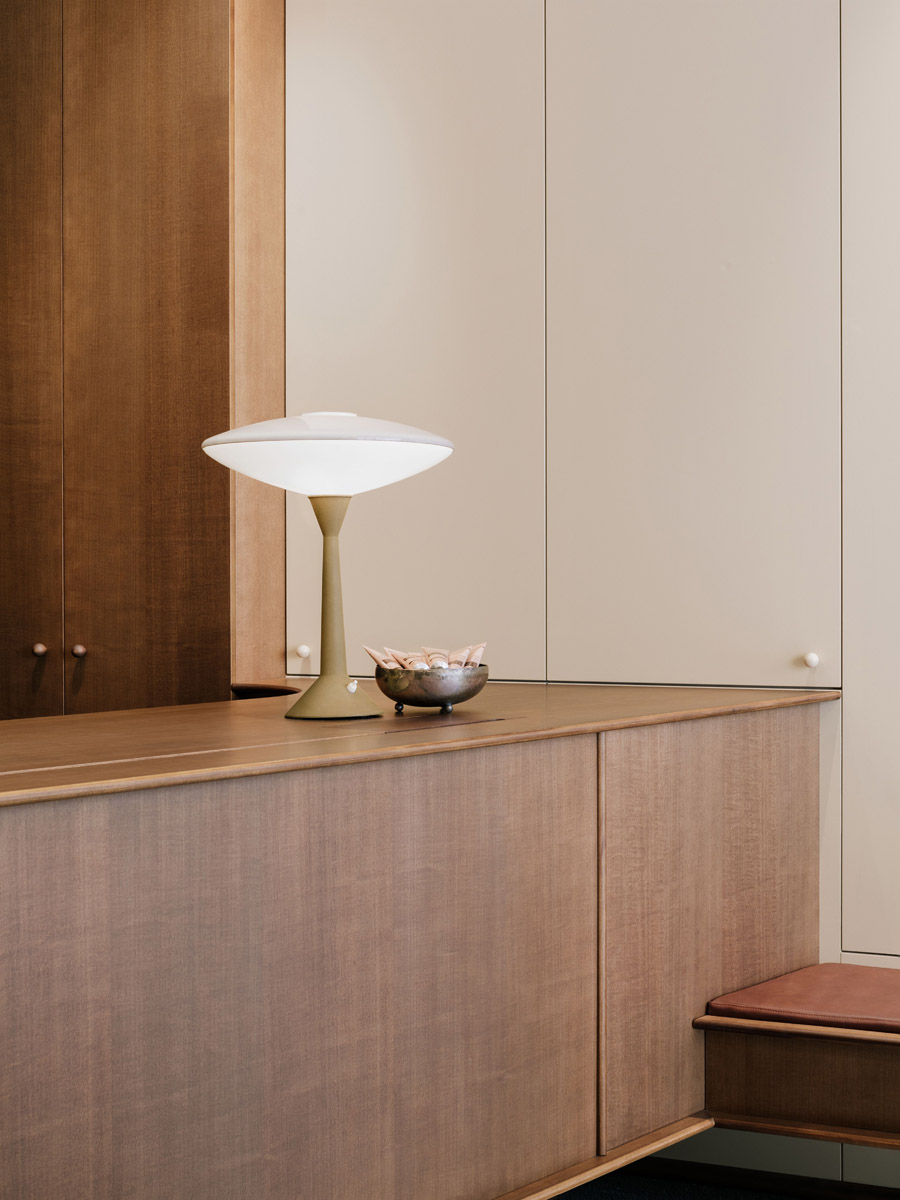 Where do you source the ingredients for your products and what is special about your formulas?
We source the essential oils and also the packaging from pretty much all over the world, focussing on the best quality. All our products are based around essential oils and botanical aromas. We don't use any artificial fragrances. The products are formulated in house in Melbourne, where we have our own lab. We have started to produce some products in Europe in order to act more sustainable.
You are the General Manager Europe of Aesop since 2009. What has been your greatest challenge so far?
I consider myself as being privileged to be given the chance to contribute to this company. I am not saying it was an easy ride but it is not that I have faced any major obstacles. Entering new markets can be something challenging but you always learn from it. Finding the right people for the stores is also a challenge. The values and the philosophy of Aesop is very strong, you have to find the right people who celebrate those values.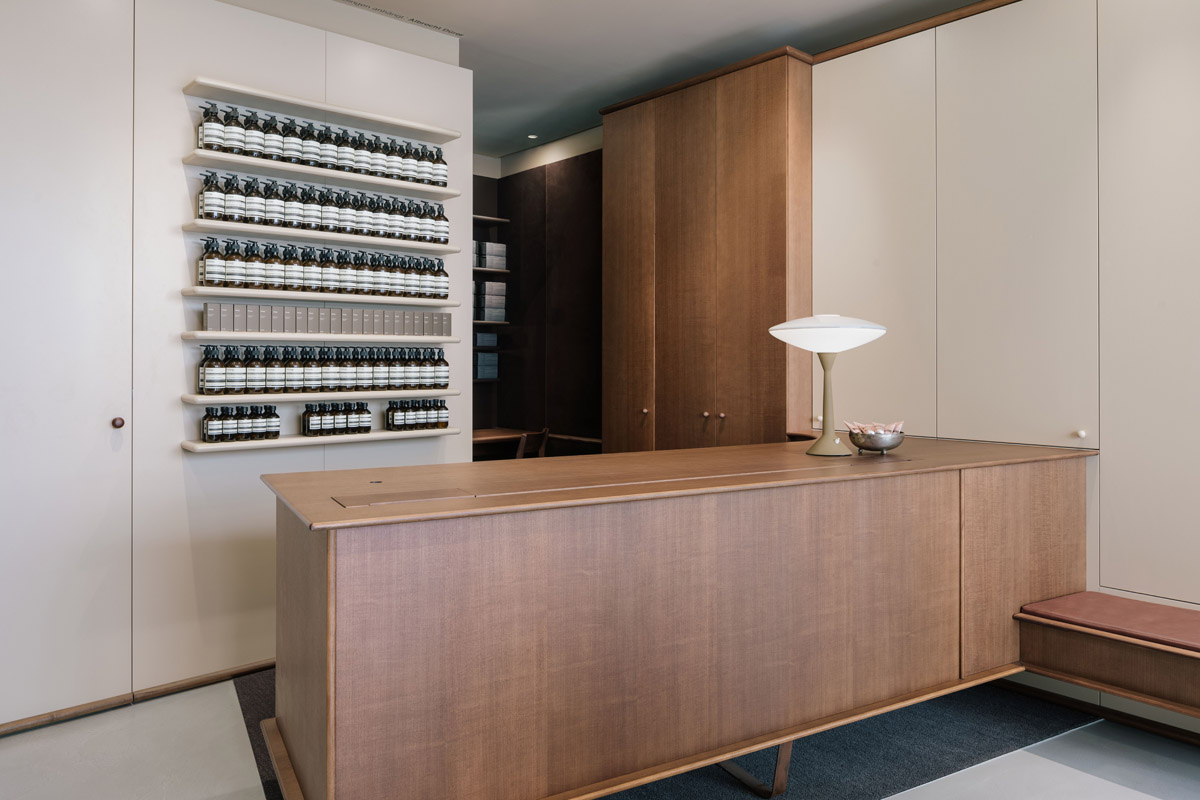 What is the future of Aesop? Are you entering new markets, launching new products etc.?
We are continuing the expansion throughout the world. The next country is Belgium. We are opening two stores in Antwerp and Brussels. I think we're trying to continue at the same pace and not trying to speed up. It is like preparing a good dish, it takes time. You have to cut the onions and the herbs very carefully before you cook the meat. I take the example of architecture: The way we build our stores takes time. It took us six months to built the store in Nuremberg. It is a creative process and a privilege to work for a company that celebrates that. We are respectful with everything we do which is a very different approach compared to the rest of the cosmetic industry.
The latest product we launched was our SPF. It is already in stores but it is a new category for us. We are very happy about the result as it was very difficult to create the formula. In September we are also launching a product which is a bit of a first. We already invented the category home, which includes room sprays, tooth paste and mouth wash. As a new product in this category we are launching a oil burner, that is designed by an architect. It is a design object, that can be used to burn Aesop essential oils. 
Alle Produkte sind ab jetzt im Store in der Nürnberger Innenstadt erhältlich.