This season we're dancing to the tune of the 70s, so expect to be drowning in groovy prints, bold cuts, funky flares and beyond.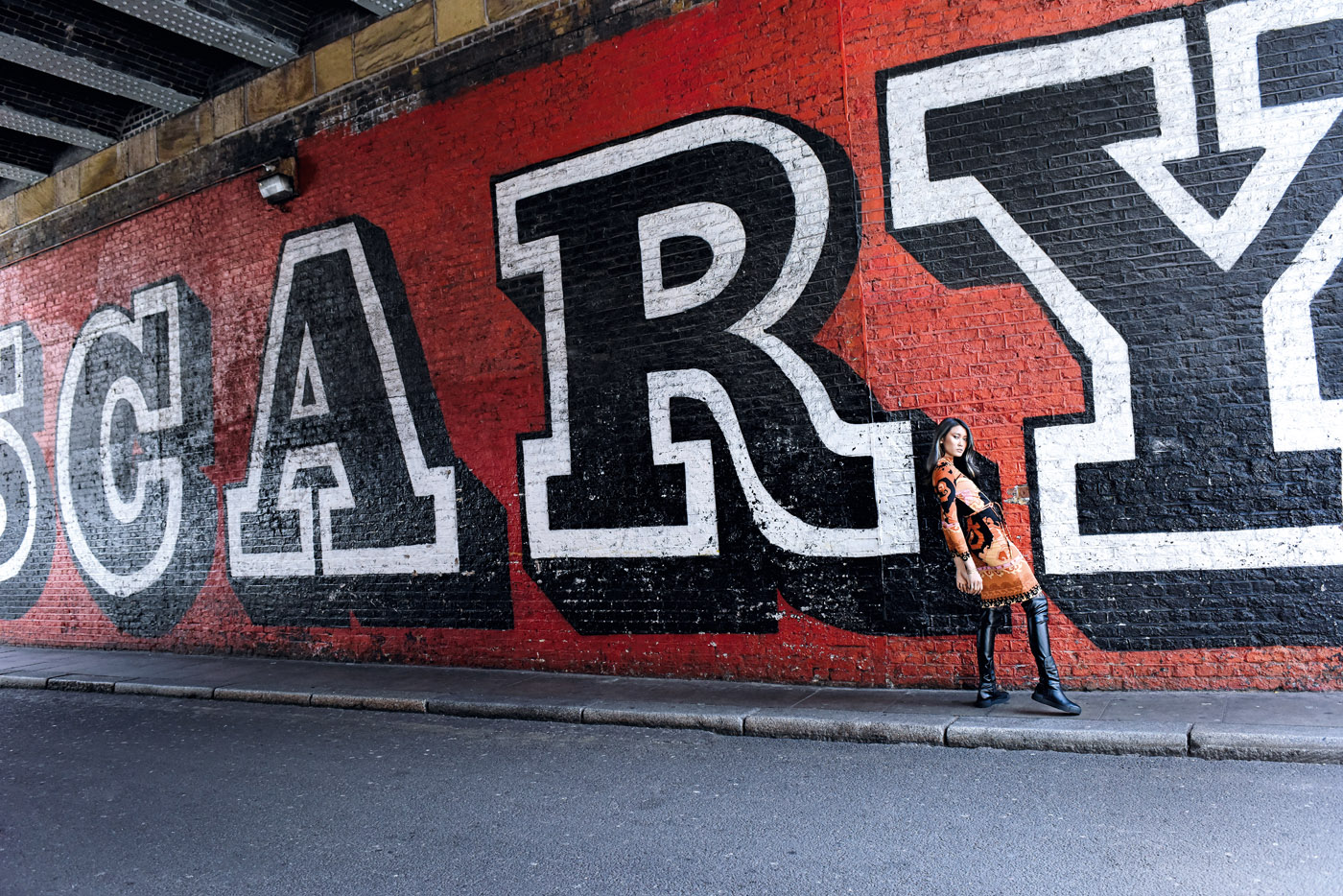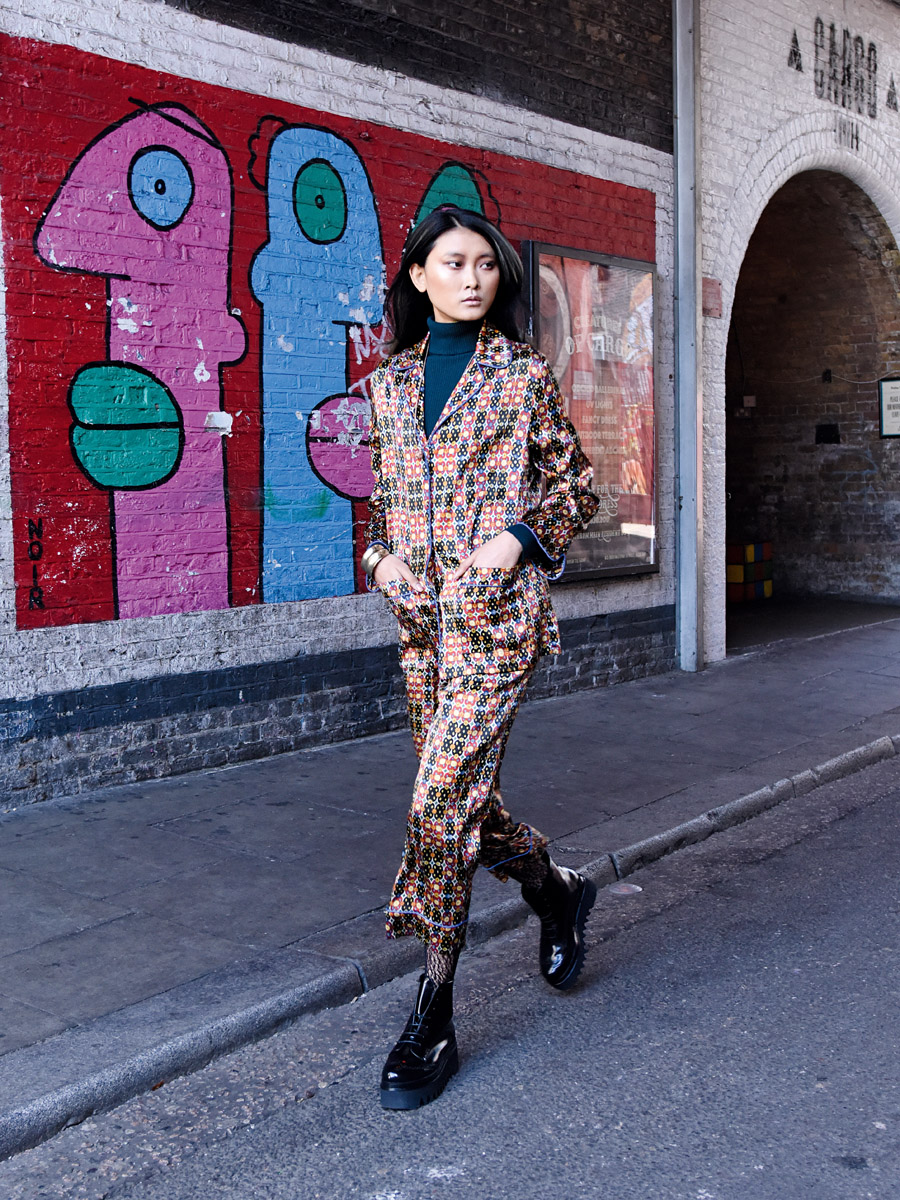 Pyjama power dressing
Silky satins, vibrant colors and retro patterns: pyjama suits are this seasons must-have. Combined with platforms and a knitted turtleneck this look works from dawn till dusk without going overboard.
Z.O.E. Pyjamaanzug aus Seide 798€ @ FRANGIPANI
KONTATTO Rollkragen Pullover 69,90€ @ ZWEIRAUM
KMB Boots 149,90€ @ BOHNE & KLEID
Pattern perfect
Groovy patterns may be all the craze now: flared floral skirts meet shimmering lurex tops. Accented with gold-tone metallics this look channels the 70s chic.
GUCCI Lurex Strickoberteil 259€ @ DIVAS OF VINTAGE
TRAFFIC PEOPLE Rock 199,90€ @ BOHNE & KLEID
GUCCI Sonnenbrille 350€ @ RÄDER & RÄDER
THOMAS SABO Choker aus Samt 19€
@ THOMAS SABO STORE
Umhängetasche aus Italien 220€ @ DIVAS OF VINTAGE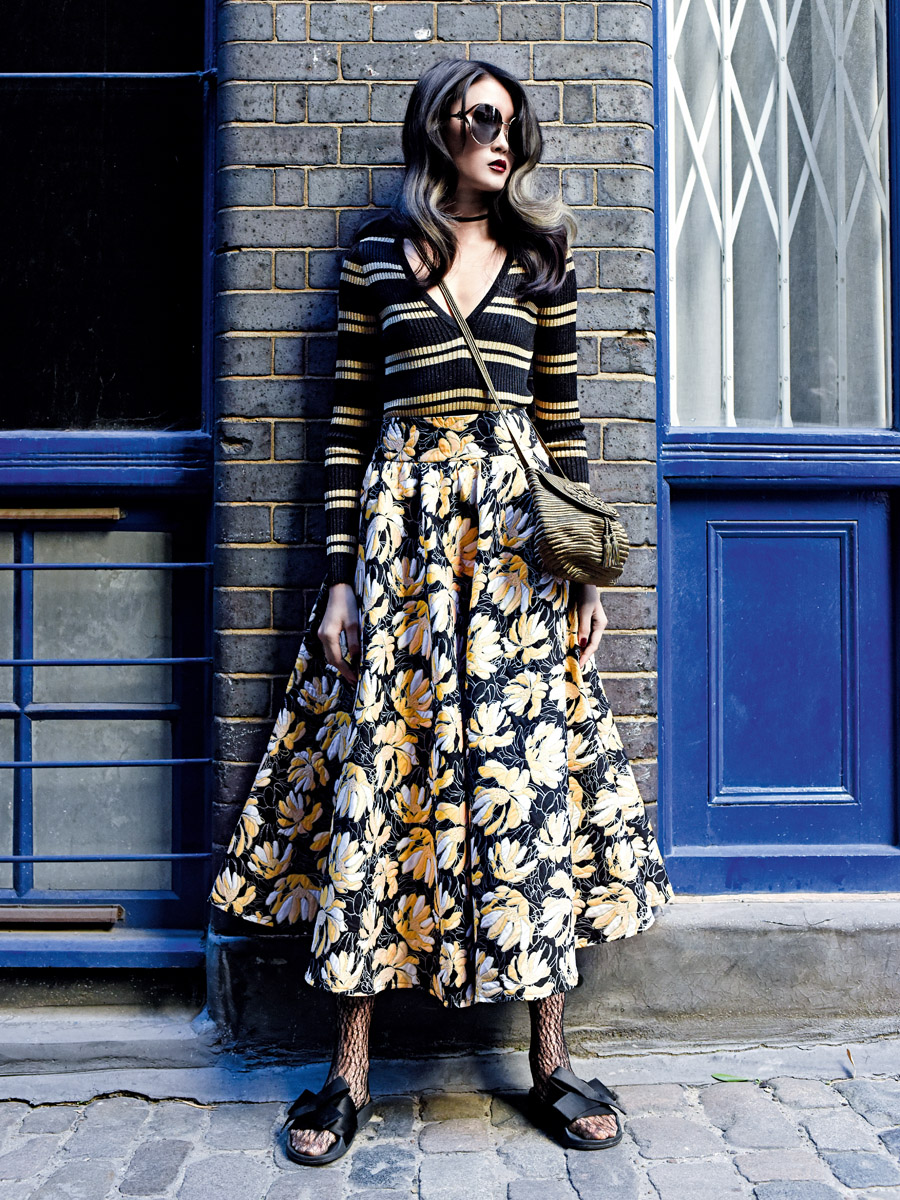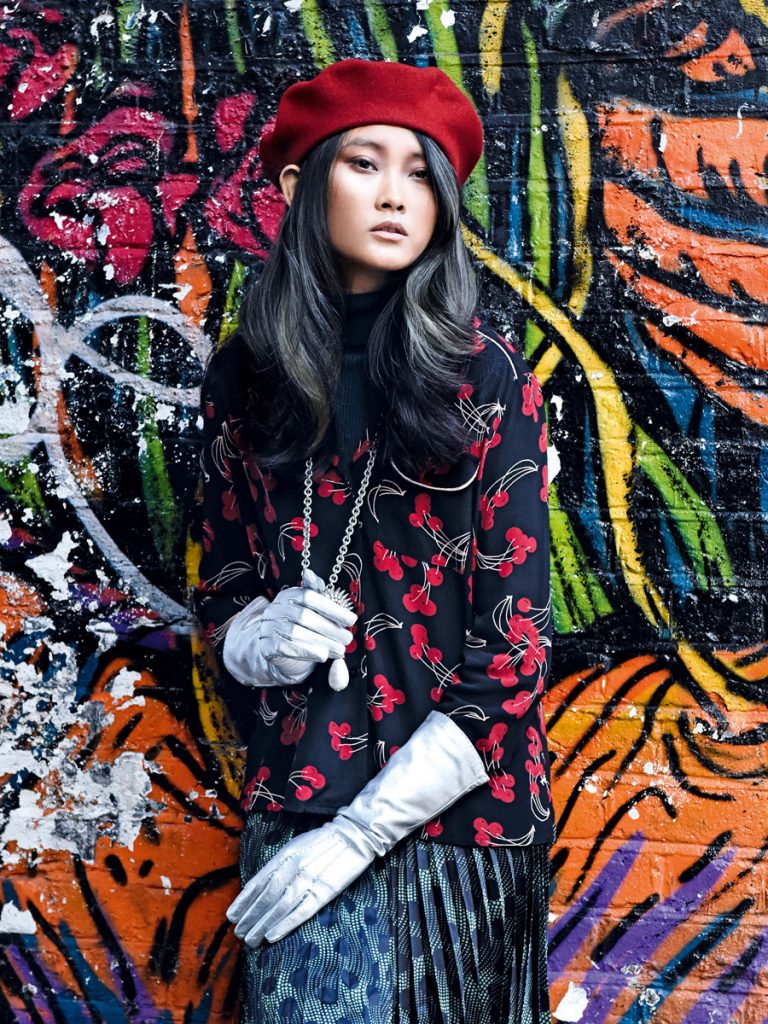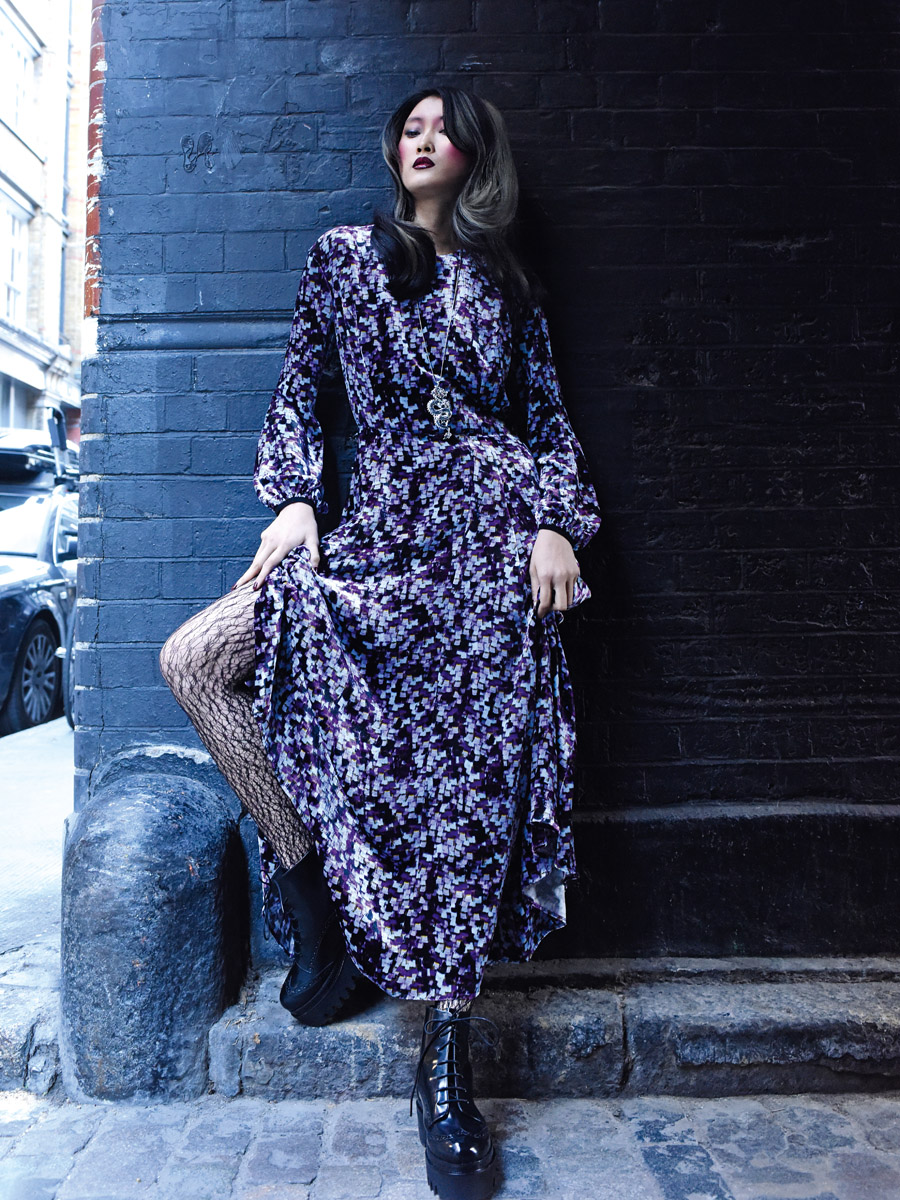 Bohemian Musings
Take cues from the bohemian era: inspired by the 1970s Parisian woman this long velvet dress with loose-fitting sleeves is all you need to celebrate French femininity.
LONGCHAMP Kleid aus Samt 759€
@ LONGCHAMP BOUTIQUE
THOMAS SABO Kette mit Anhänger Chinesischer Drache 1.198€ @ THOMAS SABO STORE
KMB Boots 149,90€ @ BOHNE & KLEID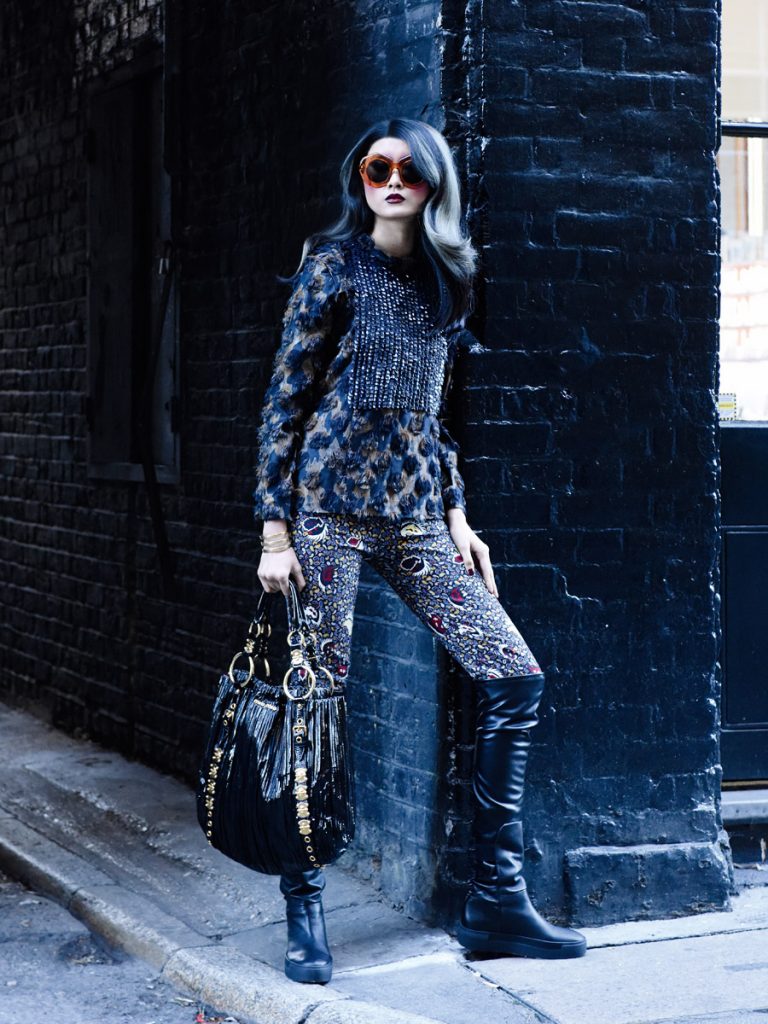 Flared silhouettes
Flares have a distinct '70s feel and pay homage to this wild era. A cropped denim jacket with stitched wool details and aviator sunglasses complement the look.
MADELEINE Jacke aus Denim und Wolle 229€ + Top 129,95€ + Marlene Hose 139,95€ @ MADELEINE STORE
Lederhandschuhe in Gold 249€ @ RENATE SCHULER
SASHEE SCHUSTER Sonnenbrille Modell Hildegard 399€
@ S WIE OPTIK
KMB Boots 149,90€ @ BOHNE & KLEID