Lu Akinwale is the face of our very first
N Style Express issue. We talked about fashion, passion and books with the London-based model.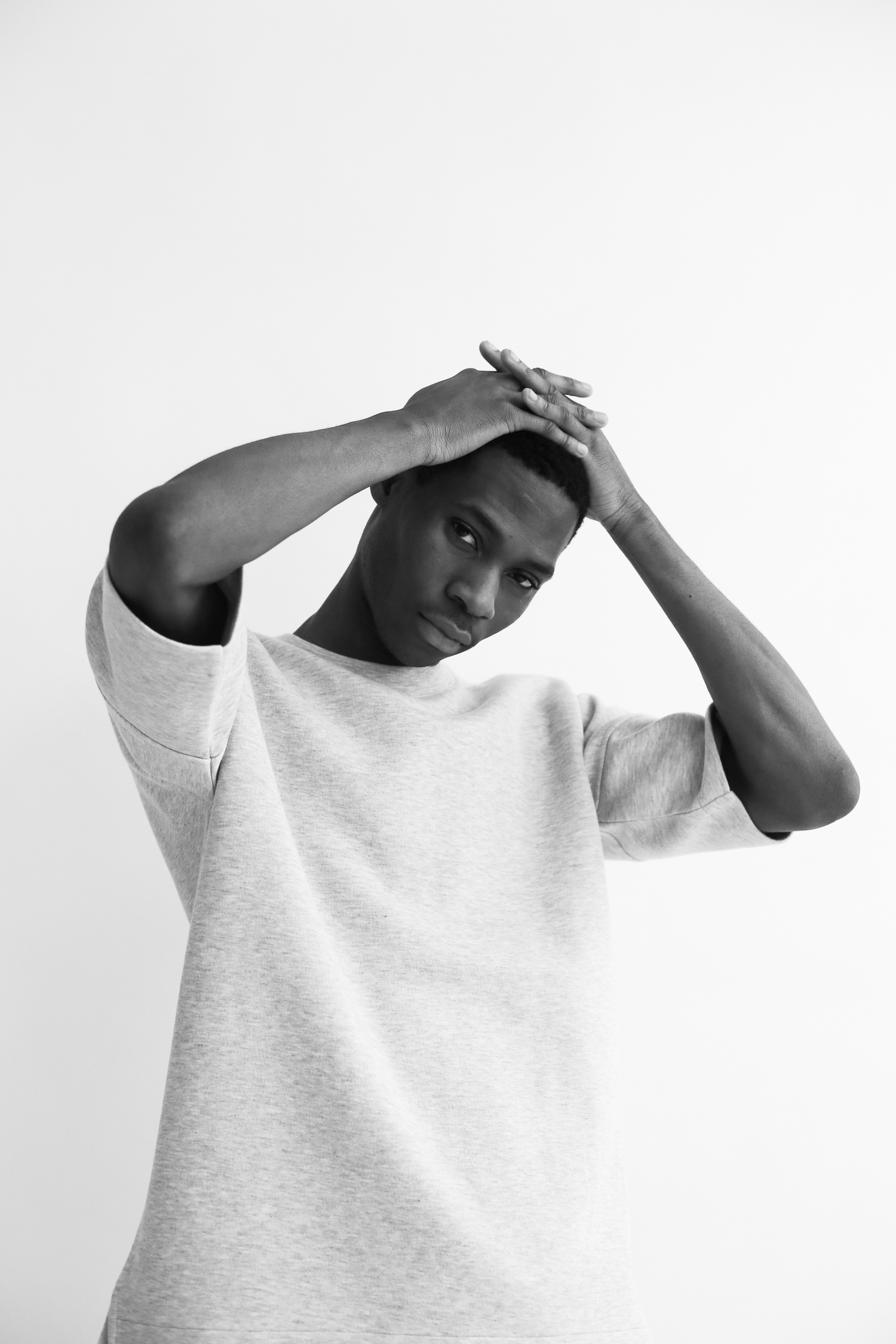 Born in London with Nigerian roots, Lu Akinwale has only been modeling since one year. In that short period he did catwalk shows for Moncler at Milan and Joshua Kane at London Fashion Week amongst others. Recent campaigns were adidas Originals for JD Stores as well as the Gucci Pre-Fall Campaign 2017 directed by Glen Luchford.
Lu, what's your greatest passion?
I consider myself very passionate in all things that I do but I've always wanted to be established for my own brand someday in fashion, music and art. From a young age I've always been passionate about running my own projects and that is something I  am currently working towards.
What inspires you?
I think what most inspires me are my friends. I am lucky enough to have friends that are all doing so well in their careers. It really motivates me to work for mine. The pure presence of my circle only calls out the best in me and pushes me to do greater.
Do you have an idol?
Music was an important part of my family household. My father had taste for Jazz and traditional Afrobeat, which at the time was pioneered by Fela Kuti. Naturally Fela Kuti became someone I looked up to. He was full of charisma and was boldly opinionated similar to myself. I idolise Fela in the way that he dedicated his life fighting inequality, injustice, and cultural imperialism through his music. His music touched millions and just his sheer individuality makes him an incredible influence. I hope someday I can achieve status such as Fela Kuti.
Lu Akinwale is in Gucci's Pre-Fall Campaign 2017. Famous Glen Luchford was responsible for the all black cast and art direction:
If you weren't a model, what would you be?
I studied Broadcast Journalism at university and I always had an interest for fashion so I reckon I would have been in a fashion-marketing role. I've always had a natural enthusiasm for branding. I understand the needs and want of a products and consider myself good at finding solutions, which luckily has a lot to do with marketing.
What does fashion mean to you?
I see fashion as an art form it allows a person to convey a powerful message or express a feeling. You can make fashion into whatever you want, fashion has no boundaries and I think that is an important part of evolution.
And what is the one piece of fashion you can't live without this autumn?
Trainers – if you know you know 😉
What's currently on your playlist?
I listen to a lot of home-grown British artists, at the moment I'm listening to a lot of King Krule, Jorja Smith and Loyle Carner and J Hus – but truthfully the list goes on forever.
Our last question, Lu. What's your favorite book at the moment and where would go to read it in London?
Celestine Prophecy by James Redfield is my favourite book at the moment which is a novel that discusses various psychological and spiritual ideas. A great place to read is at Granary Square, which is along the canal in the heart of Kings Cross.